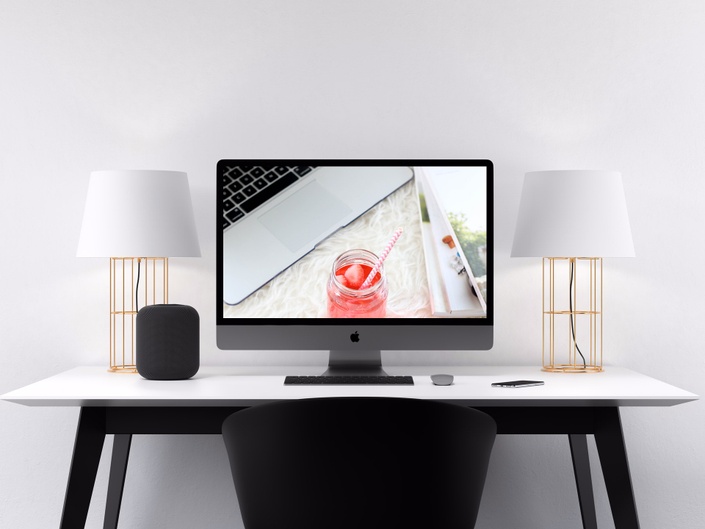 Renew you, Love your life! Coaching Program
90 day coaching program to help you transform your blah's into ahas
Enroll in Course
Renew YOU, Love Your Life! 90 Day Coaching Program
Are you living a life that you love? Do you want to wake up in the morning looking forward to the day ahead? Would you like to take action to revitalise your life?
I know how challenging it can be to make shifts in our lives. With me by your side, we'll carry out a step-by-step 'spring cleaning' of your life so you can live the joyful, passionate life you deserve to be living.


"Renew YOU, Love Your Life!" is a balanced, well-crafted program that guides you through a 3 step process over a course of 90 days. In 3 months, you'll get to the heart of what's holding you back so you can reset your habits and refresh your life. Leave the blahs behind and connect with your joyful, energised self.
Program overview:

Month 1: Take Stock; Discover what makes your heart sing!

In the first month, we'll take stock of where you're at, discover what makes your heart sing and take the first steps to brighten up your life! Through powerful coaching exercises we'll identify ways to invest in what feeds your soul, and connect what you discover about yourself with your goals!
Included is a recorded hypnotherapy session to help you leave your anxieties, regrets and worries in the past. This will be available for you to listen for a lifetime!
Month 2: Declutter: Give your life a spring clean!

In the second month, we do a detox to get rid of the obstacles and energy sucks that are getting in the way of your well-being. By cutting away the dead wood, you'll make space for new growth. Commit to letting go of what is holding you back so you can embrace your life with the vitality you need to take on your wildest dreams! We will banish those mindset monkeys.
You will receive a hypnotherapy recorded by me to help you with ultimate confidence. This is available to you for a lifetime. Everyone needs a confidence boost!
Month 3: Design; Embrace your awesome, purpose-driven life with fresh energy and a positive outlook!

In the last month, we'll set healthy new habits to support you and create a spark team of positive people who support, encourage and inspire you to achieve what you want in your life. You'll set well-crafted achievable goals for the next quarter - based on the vision you have for your life. With daily practices and long-term visioning you'll gain the momentum you need to spring into success.
In month 3 I will send you my recorded hypnotherapy session on focus for the future to help you keep on the right path with your goals.
I've seen enormous growth in people who have committed to the steps in this program. Don't waste any more time putting off your heart's desires. If you want clarity and guidance as you step into your wholeness, let's work together. If you're ready to transform the blahs into "A-has!" - let's talk!
Sign up for "Renew YOU, Love Your Life" here.
"...break free of the 'daily-grind' and enjoy this 'adventure called life' as much as you possibly can!"
This is a 90 day program with life time access
There are over 12 sessions to complete with 8 x 1:1 facetime coaching calls.
You will have access to all my training tools, worksheets, meditations, and videos
*Bonus especially for you, 1 hypnotherapy session, to help you with your mindset growth, let go of the past, except who you are and move into the future with purpose and direction.
Looking forward to welcoming you to my course
Secure your place and ill send you my book "Freedom from Anxiety" and a journal
I have designed this course with you in mind. To help educate, empower and ultimately break free of anxiety, worry and stress. Having dealt with anxiety first hand and didn't know what it was. I know how crippling anxiety can be. I've got your back and we will go on this journey together. Limiting this course to only 10 people as I want to give you my full support, value and attention.
"Happiness is that feeling that comes over you when you know life is good and you can't help but smile. Happiness is a sense of well-being, joy, or contentment. When people are successful, or safe, or lucky, they feel happiness".
Is this you?
1. You are too exhausted to get out of bed
Anxiety is more than capable of wiping out your energy, both physically and mentally. When this happens sometimes you might not even be able to get out of bed.
2. You compare yourself to others
Whether you want to do this or not you do; your anxiety makes you over criticise yourself and put yourself down in many ways. If someone your age is more successful than you, it will make you worry that you will never reach their level. A normal person may see this as being jealous, but I assure you it is fear and anxiety in one of its truest forms.
3. You obsess over your mistakes
You are way too hard on yourself. The mistake will haunt you long after it has been made and even before it has been made in some cases. You strive to be perfect and do everything as to the dot as you can, but sometimes you are just not good enough. We all make mistakes but accepting them is much harder for someone with anxiety.
4. You blame yourself for delayed responses
If you text someone and they do not reply right away you obsess over it and make yourself feel terrible. You think about what you said, how you said it, and where you went wrong over and over again. You rarely stop to think that the other person may just be busy.
5. When someone shows concern for you in some way you obsess over what they said
If someone notices something about you and makes you aware of it, you will become all the more nervous. Now that you know something is noticeable you feel much worse than before. For instance, if someone says 'you sure do look tired today' your mind will never let you hear the end of it.
6. The thought of your future terrifies you
No really, it terrifies you. While normal people look forward to their future you are trying to do your best in the here and now. The future is intimidating and could prove to be much worse somehow.
7. You replay conversations in your head constantly
No matter how the conversation went you will always feel like it could have been better. You will have to remind yourself over and over again that you did fine and that you cannot change what you said in the first place.
8. You obsess over the worst possible scenario
Rather than enjoying life and being happy you replay the worst possible outcomes in your head over and over again. This essentially convinces your mind that the worst thing is going to happen, while you will feel relieved when it doesn't that will never stop you from worrying the next time.
9. You decline invites whether you want to go or not
Even if you want to go somewhere if your anxiety is too much that day you can't. Sometimes you may even lack the energy to leave your bed. This is something you are aware of and for the most part, you avoid making plans, to begin with, so that you do not have to cancel them later.
10. You keep your eyes glued to your mobile phone in public
You don't do this because you are obsessed with technology you do this so you won't have to look at strangers. Looking at your phone makes you feel better than obsessing over whether someone is staring and judging you or not.
11. You are late a lot
This is not because you are being rude, sometimes it just takes a few extra minutes to prepare yourself or convince yourself that you shouldn't back out entirely.
12. You rush conversations with strangers
This is not because you do not want to talk to them, it is because you don't know how to talk to them. You say the bare minimum and try your best, but most of the time you still come off as rude.
13. You have trouble making phone calls
People think you hate talking on the phone, but really if you weren't so nervous you wouldn't mind it. For someone with high functioning anxiety talking on the phone can ruin their whole day.
14. You yawn a lot
This is not a way of letting others know you are tired but a means of making sure you take those deep breaths without being noticed.
15. You go to bed late just to wake up early
Sleeping is hard, your mind will not let you shut down at night and in the morning it jumps right up ready to bother you some more.
Just because you can't see the illness physically does not mean it isn't there.
This is a 90 day program with life time access
There are over 12 sessions to complete with 8 x 1:1 facetime coaching calls.
You will have access to all my training tools, worksheets, meditations, and videos
*Bonus especially for you, 1 hypnotherapy session, to help you with your mindset growth, let go of the past, except who you are and move into the future with purpose and direction.
Looking forward to welcoming you to my course
Secure your place and ill send you my book "Freedom from Anxiety" and a journal
You have lifetime access to the course
"We must all suffer one of two things: the pain of discipline, or the pain of regret or disappointment. "Jim Rohn
You deserve to wake up in the morning feeling excited about the day ahead! This Transformational 90 day Coaching Program helps you hit the Refresh Button.

Client testimonials
"Hayley is extremely professional and inspires others to strive for success and personal development, in my personal life I have suffered from depression and anxiety over the last 4 years with this increasing in severity over the last 12 months. When I met Hayley, I felt anxious constantly and was unable to sleep and relax. I also didn't value myself or my relationships in the way that I should. Hayley helped me get past lots of my issues & did some hypnotherapy combined with psychotherapy & reprogrammed some elements of the way I viewed my thoughts viewed myself and the way I viewed my life I feel so much better for using Hayley's service, I feel inspired and positive & empowered by the changes Hayley has helped me to implement within my life".
- L. Motley
"I am overwhelmed by how important Hayley's life coaching sessions have been to me. In a short amount of time, I have gone from being quite a timid and anxious person, to someone with a lot of happiness and confidence. I know where I want to be in life thanks to Hayley!"
- L.Brown
"Working with Hayley has been the best thing I have done. I went in there sceptical but willing to try anything. After my first session I knew this was for me. We discussed in detail all that I was unhappy with in my life, and how we could fix these. We started with simple things, like how I spoke and the negative words I used could affect me. By changing these small things, I noticed a positive change within days. The first hypnotherapy session I had was amazing. The work Hayley did with me was very subtle, I genuinely thought it hadn't worked, until a few hours later and I noticed my thinking, attitude and outlook was positive and focused. These sessions continued reinforcing all he good and positive and about myself, and with just a few changes here and there, changing my negatives into positives. I have never been more driven to achieve my goals; my mental health has never been so good and this is all down to Hayley and her incredible work. I couldn't possibly recommend (or thank) her enough".
- S.Tissington
"After my life took one too many kicks and wrong turns, I was in a state of flux, couldn't see a future, didn't have the ambition and drive to even think about creating one... I was an angry, trod upon, misunderstood, abject failure... or so I thought. I was referred to Hayley and entered a six week course. I may still be overweight, currently out of work and losing hair but the pure positivity that Hayley exudes through her coaching sessions has brought me to the point where I AM looking at a future and have the renewed confidence to Achieve again. She has made me believe in myself through my previous mistakes and failures and made me realise that the Past is exactly that. She has given me simple tools and methods to cope with life's ups and downs and I have now re-boarded the Rollercoaster in the front carriage with a smile and both arms in the air".
- S. McGrath
"Hayley is the most beautiful soul. she really has a desire to help others. I had a session for fear of flying and it really helped. she also helped me with some admin work very professional".
- N.Green
"Blown away.. or hopefully soon. Loosing weight is hard as I comfort ate when I was stressed and ate from boredom- a bad combo. Since being hypnotised by Hayley it's completely different. Instant mindshift meant I had no interest in naughty food- I've saved a fortune in shopping as I want to plan meals and stick to it. Looking forward to going back for help with other areas. Hayley - you're a genius" x
- L.Lowe
"Hayley is brilliant at what she does. She made me feel so comfortable and relaxed, with no judgment. I would highly recommend her services to anybody. Thankyou so much for helping me overcome my issues".
- S.Skelly
Your Instructor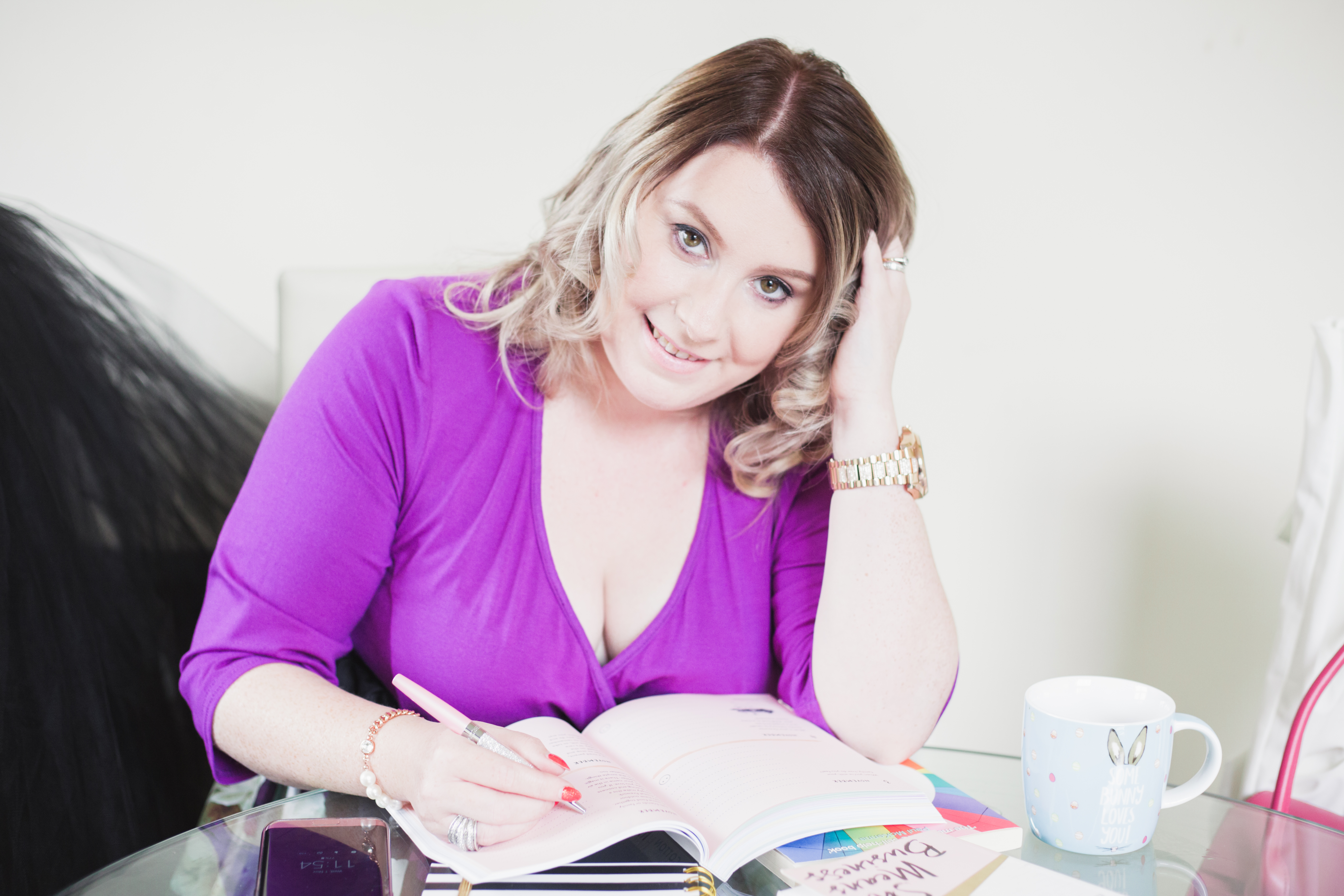 "I help successful professionals balance their responsibilities at home and work so they can enjoy them both."
My passion is to help as many people as I can to grow and develop themselves. With over 6 years experience mentoring and coaching and over 10 years of International Senior Management experience. I know how work pressure can take a hold of us and have lack of purpose. I was not happy but yet successful. I broke free of the corporate world and now see a future full of joy, love and good health.
Since becoming fully accredited in May 2018, I have coached many people. In May 2019 I published my first book, Freedom from Anxiety which is full of tools and techniques to help manage anxiety. My book is full of personal development and great for people who are also stressed and need to realign their values. Very excited as I have also become an online tutor for the UK Life Practice academy in Hitchin. You are in very safe hands.

I work with many clients who are stressed or stuck. Last year alone a record 17 million working days were lost due to stress, anxiety and depression, costing the economy at least £2.4billion, according to the UK Statistics Authority.
Helping with focus, clarity, and goal setting,. Working with the conscious mind and subconscious mind to get maximum breakthrough results that are instant.
Transformational coaching will give you the clarity you need to get to where you want to be and help you become your best self.
Using traditional coaching mixed with NLP to give you the best results. Personal development is my passion, understanding human behaviour and how to create change is very empowering. The mind is still not fully understood and NLP looks at people excellence, focus and change.
Many people are successful but not happy and I will help you create a life that is as balanced as possible.
You can live your best life :)
Hails x
Frequently Asked Questions
When does the course start and finish?
The course starts now and never ends! It is a completely self-paced online course - you decide when you start and when you finish.
How long do I have access to the course?
How does lifetime access sound? After enrolling, you have unlimited access to this course for as long as you like - across any and all devices you own.
What if I am unhappy with the course?
We would never want you to be unhappy! If you are unsatisfied with your purchase, contact us in the first 30 days and we will give you a full refund.